GoGoBrain Games: Improve Meta-Cognitive and Executive Function
GoGoBrain Focuses on Skills That Matter for School Success
Listening – Listening to take in what is heard, understanding the meaning and interpreting the message.
Following Directions – Honing skills for listening to requirements of the task and taking the right form of action.
Self-Control – Practicing and regulating the way to work and act, especially in difficult situations.
Focus and Attention – Discovering how to concentrate and stay on task, even in the face of distractions.
Visual-Spatial Reasoning – Developing skills to reason and solve problems using pictures, shapes, and diagrams.
Working Memory – Sharpening the ability to remember information just given, holding on to it, and doing something with the information.
Thinking – Learning how to process information, analyze, reason, learn, know and exercise judgment.
Our games are listed below, each with a graphic and detailed explanation of what you and your child can expect when playing!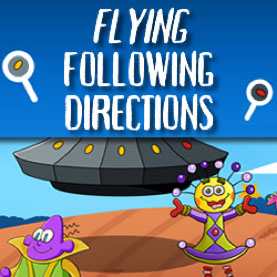 Flying Following Directions
Space babies must pass time at the dentist's office doing activities in magazines in the waiting room.  Your child sees colorful illustrations with lots going on. They must follow the directions and touch pictures in a special order. Instructions get more complex as the student advances.  Game targets:
Listening
Following Directions
Working Memory
Verbal Processing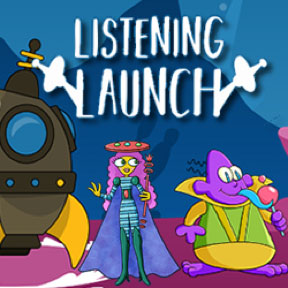 Listening Launch
Space babies need help moving to a new planet.  Your child must "pack" shapes, numbers and pictures in the exact order requested.  As students advance, they must follow more complex directions.  Targets:
Listening
Following Directions
Sustained Attention
Working Memory
Self-Control
Cognitive Flexibility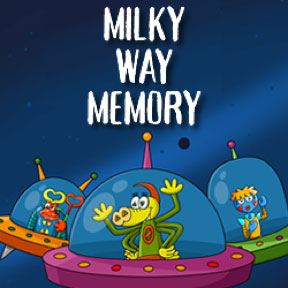 Milky Way Memory
Space babies going on a field trip need help organizing which space baby goes in which space ship.  Your child first sees space babies in specific space ships.  They then leave the space ships and mix with other aliens.  Your child must put the right space baby into the right ship in order to advance.  Targets:
Visual-Spatial Reasoning
Sustained Attention
Visual Focus
Working Memory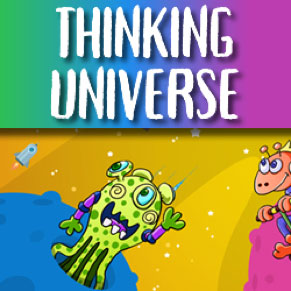 Thinking Universe
Space babies need your child's help completing works of art.  Here, students answer cognitive questions that tax their thinking abilities.  Game targets:
Visual and Aural Reasoning
Working Memory
Focus and Attention
Following Directions
Cognitive Flexibility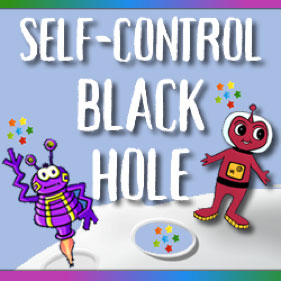 Self-Control Black Hole
A space baby is having a party, but suddenly uninvited guests appear!  Your child must quickly rid the planet of these uninvited guests before the party starts.  The game moves faster and more uninvited guests appear as your child advances. Targets:
Self-Control
Response Inhibition
Cognitive Flexibility
Multiple Simultaneous Attention
Processing Speed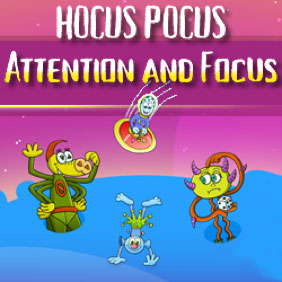 Hocus Pocus Attention and Focus
You've got a big test tomorrow and need to study but there are too many distractions at the library!  Here, your child is asked a cognitive question, but is interrupted with a visual or sound disturbance.  She must carefully focus her attention in order to answer. Targets:
Focus
Working Memory
Cognitive Flexibility
Multiple Simultaneous Attention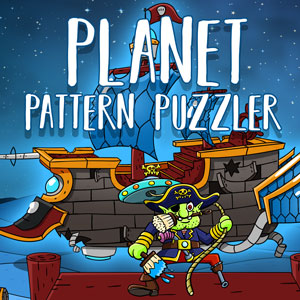 Planet Pattern Puzzler
Space babies need to re-patch their space pirate ship but need help.  Here, your child helps out by choosing where each tile should go where the patch is needed to complete the design.  Targets:
Visual-Spatial Reasoning
Pattern Recognition
Focus and Attention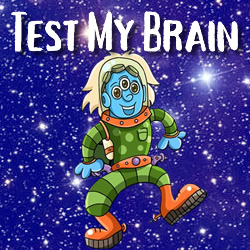 Test My Brain
As your child plays GoGo Brain games, he or she is periodically given a short math or English Language Arts test to track the impact the brain games they're playing are having on his or her academic skills.  The test is quick and your child earns extra gems each time they show what they know!
Stay Up to Date with GoGoBrain